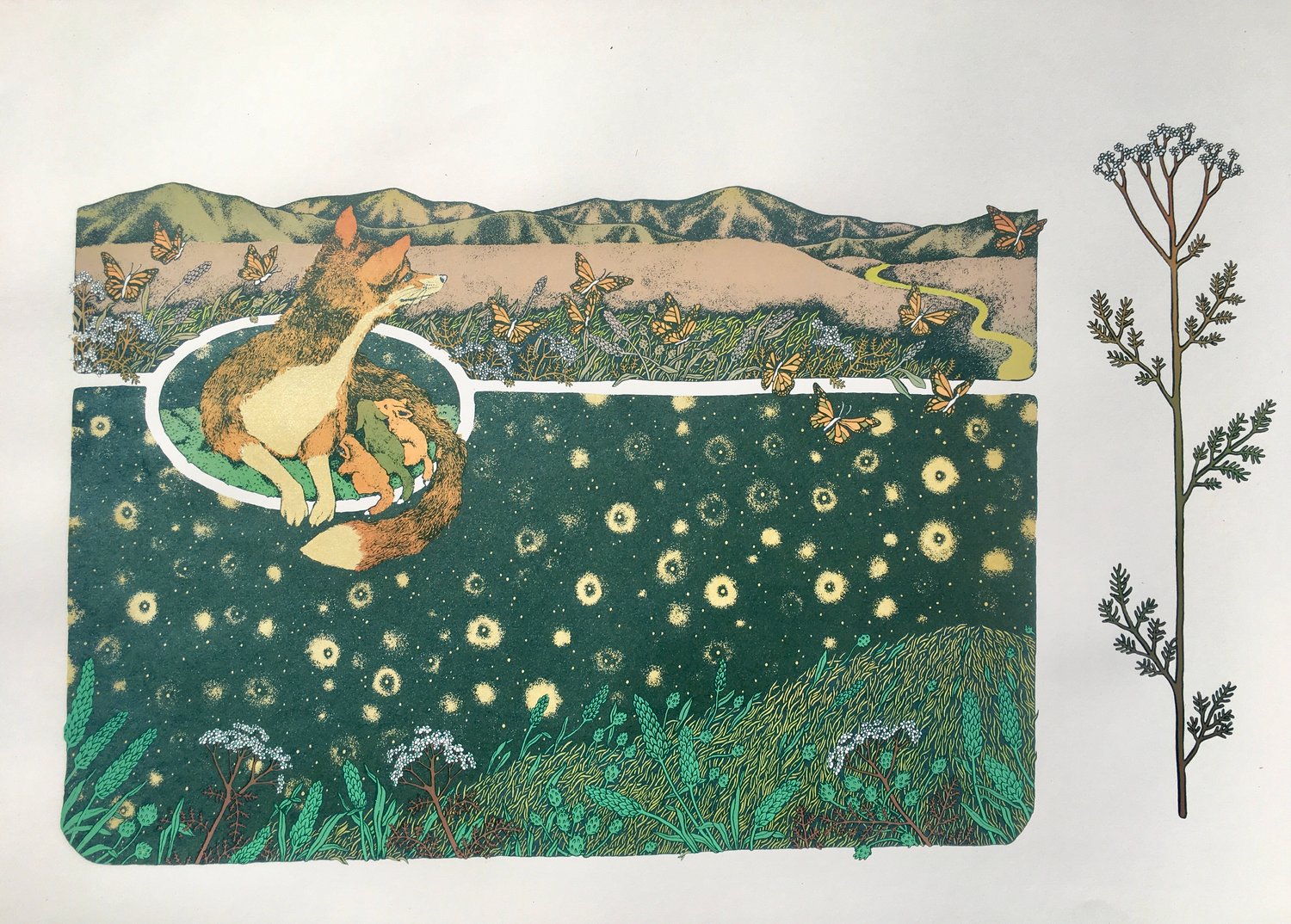 Blur Variants
A print about liminal space, bliss and grief and being suspended in a bubble of love.
A fox den in a windy field, between two worlds.
These prints are all either one or two of a kind, special proofs that were printed playfully to experiment with color.
Handpulled Silk Screen Prints
Heavyweight Archival Paper
24 x 36 inches
The variants options are listed in the order shown. Please reach out if you have any questions or would like additional photos for clarification.