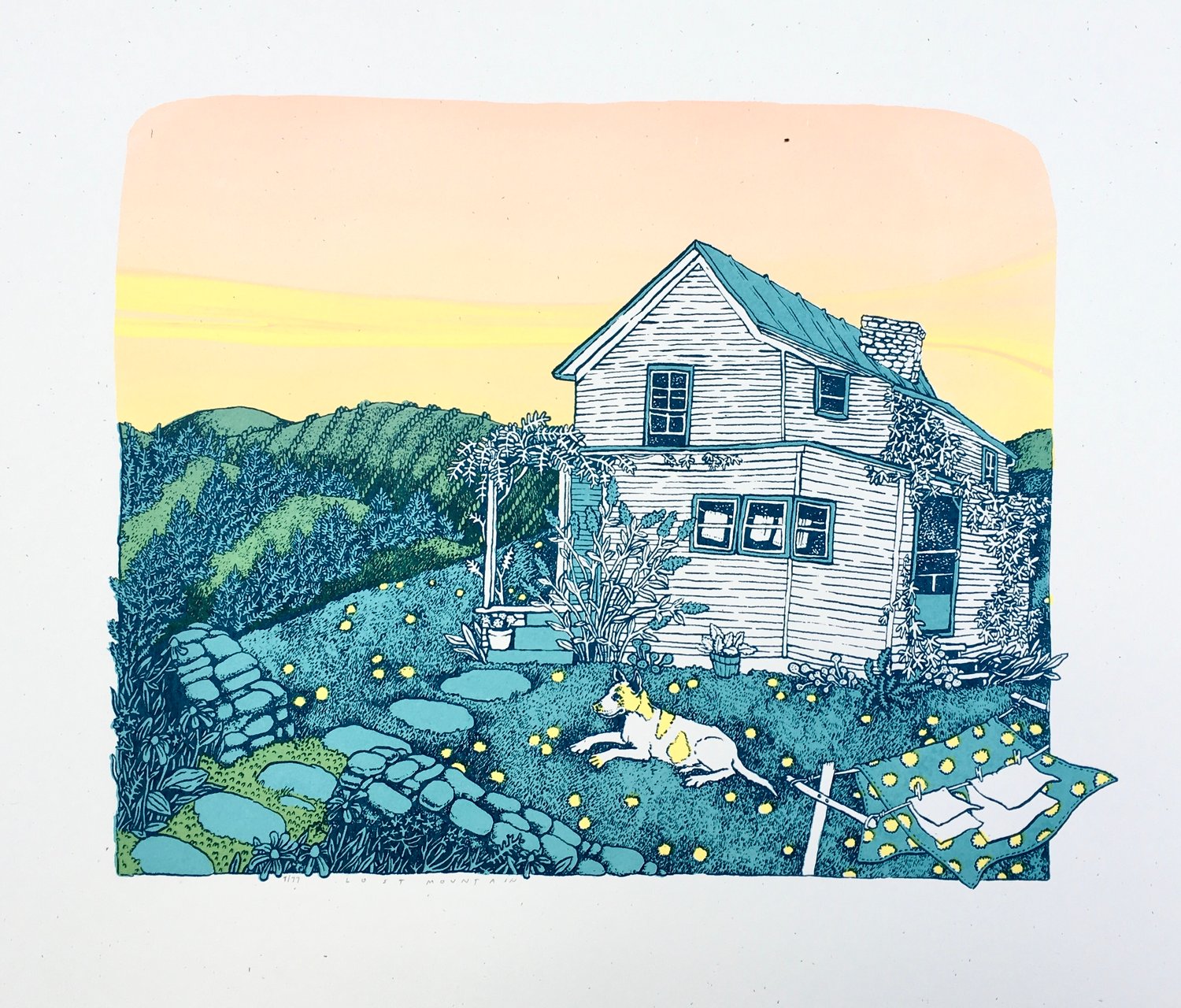 sheets smell like flowers
laundry day
some things change, some things feel the same. the mountains here are soft and ancient and cradle it all.
handprinted on archival 140 lb cardstock
with water based ink
three screens
edition of 77 *
18 x 24 inches
*since these are all handprinted, expect some variation in the sky layer… some have deeper hues, striations, pink or yellow or tangerine, just like all morning and evening skies.