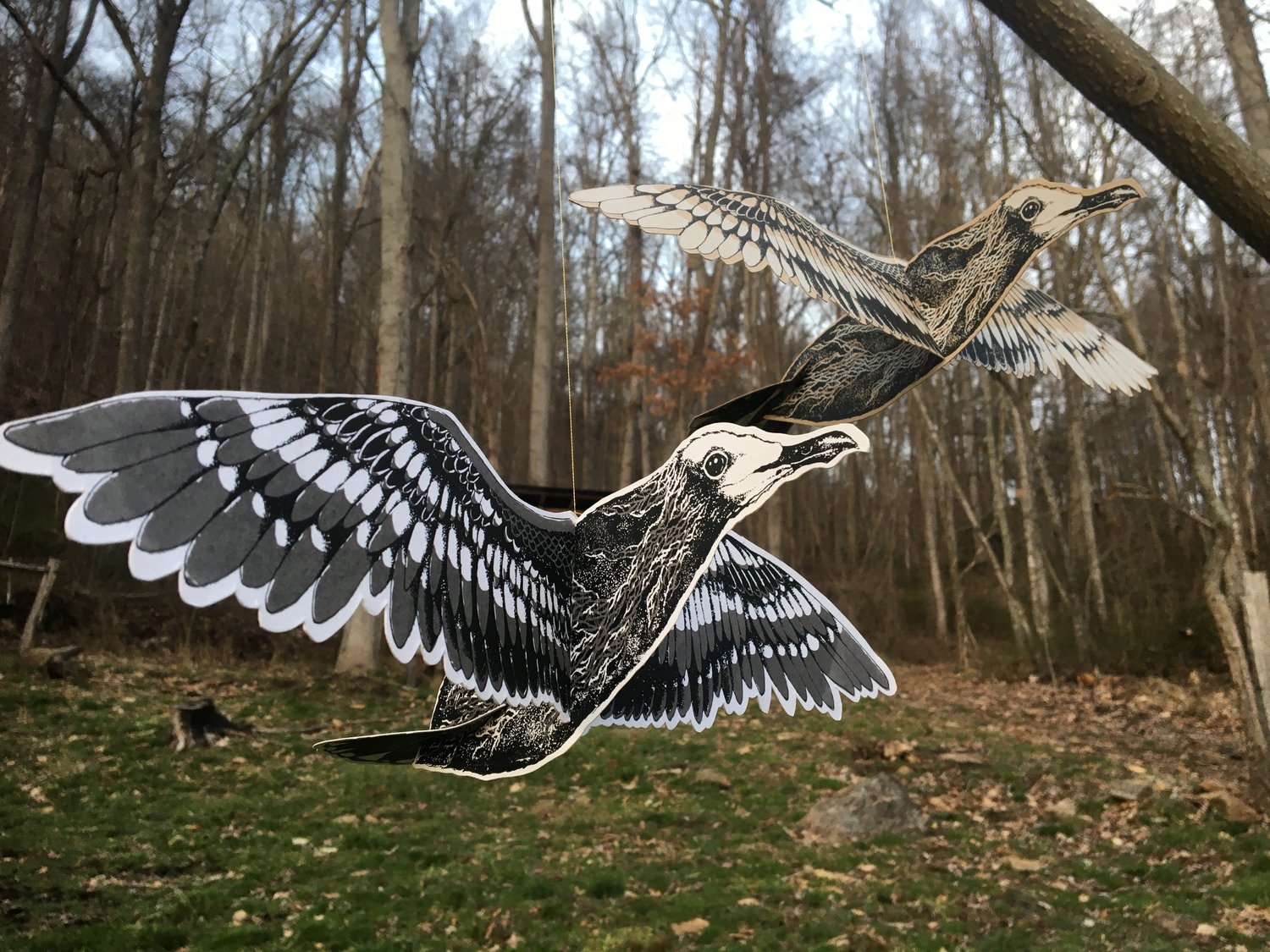 Paper Gull
Lost seagull paper mobile
Based on original drawings, each bird is silkscreen printed in four layers on card stock and cut from paper by hand, most likely by the wood stove this winter.
Each paper gull comes packaged flat to be softly popped into three dimensional life by your fingers. They come fastened with a golden thread to hang by a window, above a crib, catching breezes in high rafters.
Available on three different paper tones.
Shipped flat, some soft assemblage back to three dimensional form required.