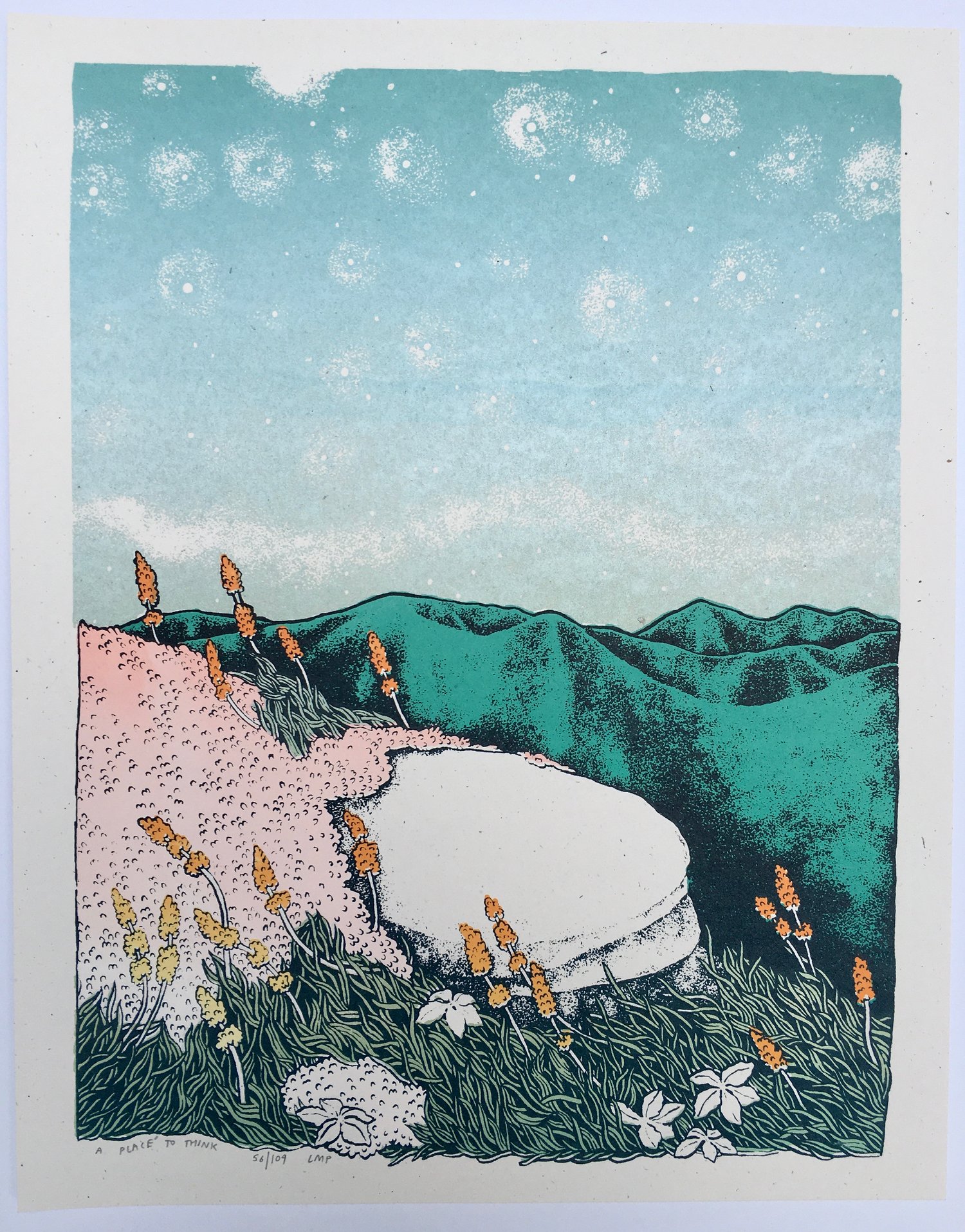 A Place to Think
Or just to be.
A high country slab of quartz.
Jewel of the Blue Ridge.
Hand printed in five screens
11 x 14 inches
Edition of 104*
*as usual with hand pulled prints, the ink morphs slightly as the edition grows and the blue ridges fade to teal about halfway through the edition. truth be told, I couldn't decide between the two inks so embraced them both. if you have a preference of colors let me know! i will honor the preference as long as we have both in stock.